Discover the Padirac chasm
The inevitable Padirac chasm
A must-see in our department, the Padirac chasm is impressive, an opening 35 meters in diameter and a vertiginous descent to the centre of the earth of 100 meters will leave you speechless. You will take a boat to cross the underground river. The rooms follow one another in a network of galleries punctuated with stalactites, stalagmites, columns, draperies.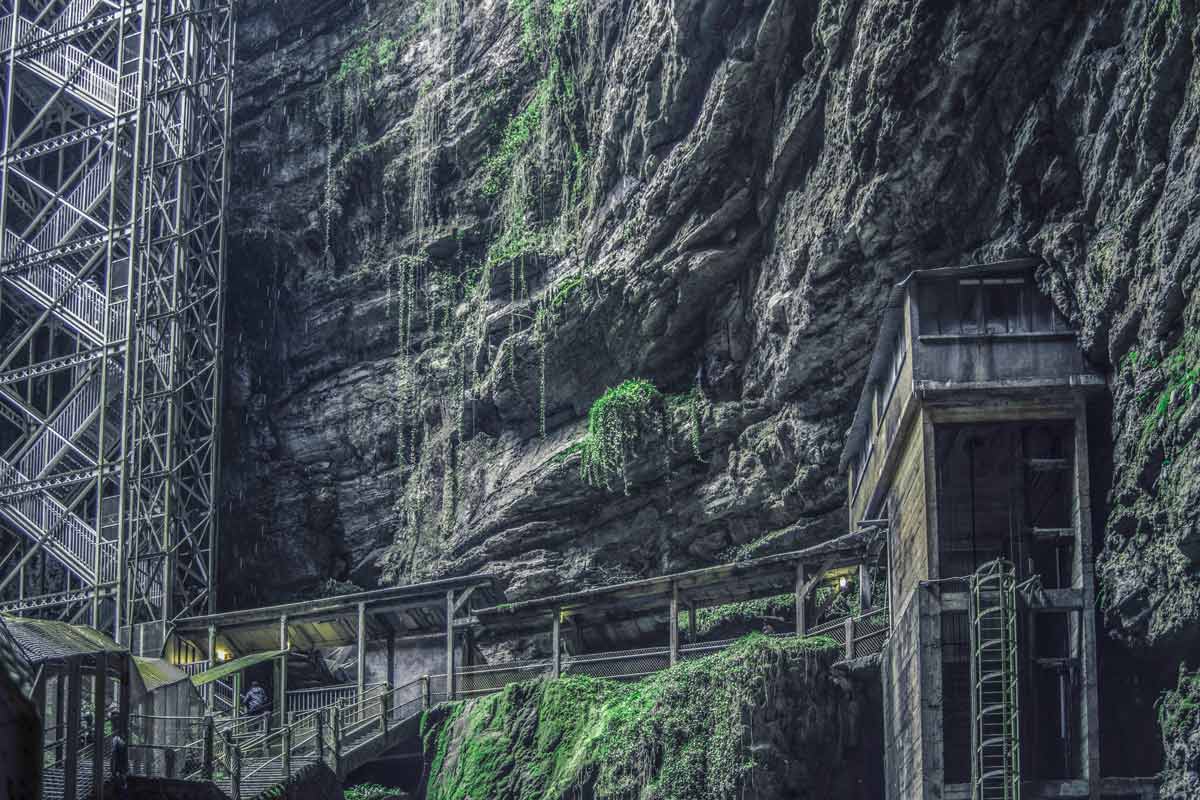 Visit the Padirac chasm
Just 23 minutes from campsite Les Granges, take a dizzying dive 103 metres underground.
Whatever the weather, it is the ideal place to cool down or protect yourself from the rain, it is always 13° inside, of course its success leads to impressive queues in high season (up to 2 hours!), so it is preferable and even strongly recommended to book your place in advance by internet.
Animals are not allowed.
Pushchairs cannot access the chasm.
Be aware that there are hundreds of steps to climb and that this can be painful for a young child or an elderly person.
Discover Vayrac and the Lot