Campsite with entertainment in Vayrac
Your stay will be the perfect time to share special moments with children and friends. For this purpose, our activity leader will offer you numerous sports and entertainment activities, fun, free of charge, and above all joyful for the whole family.
Programme from 10 July to 19 August 2023.
Let's start with Sunday, we invite you to a welcome aperitif to get to know each other, with tasting of local products and presentation of the activities by our animator.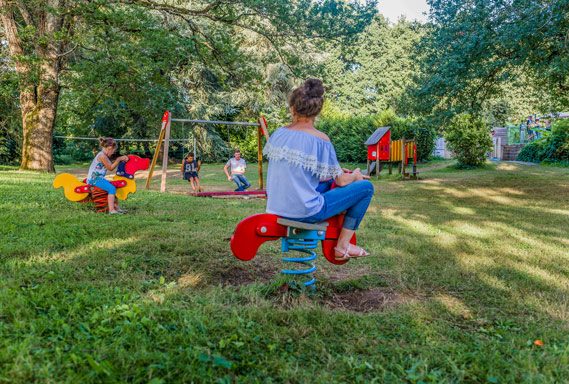 Monday to Friday:
Free daytime activities for adults and children aged 7 and over.
In the evening, we offer various games, such as lotto, quizzes, karaoke, as well as a free cinema session.
On Thursday evening, we will meet on the terrace of the bar for a friendly dinner and end with a dance party.
From the Dordogne Valley campsite you can take advantage of numerous mountain bike and walking routes, the circuits of which are available at the reception.
Nearby: horse riding, caving, climbing, canoeing, canyoning, paragliding.
Fitness area, Playground
At the entrance of the campsite in Vayrac you will find a fitness area in the shade of a large oak tree, will allow you to stay in shape. It consists of pull-up bars, a triple twister and an adductor duo.
A playground will delight children, also accessible to the disabled, it is located in a wooded area with all the space needed to run and play in freedom.
Sports fields
The sports activities take place on the dedicated fields, football field, volleyball, badminton, petanque, ping-pong tables.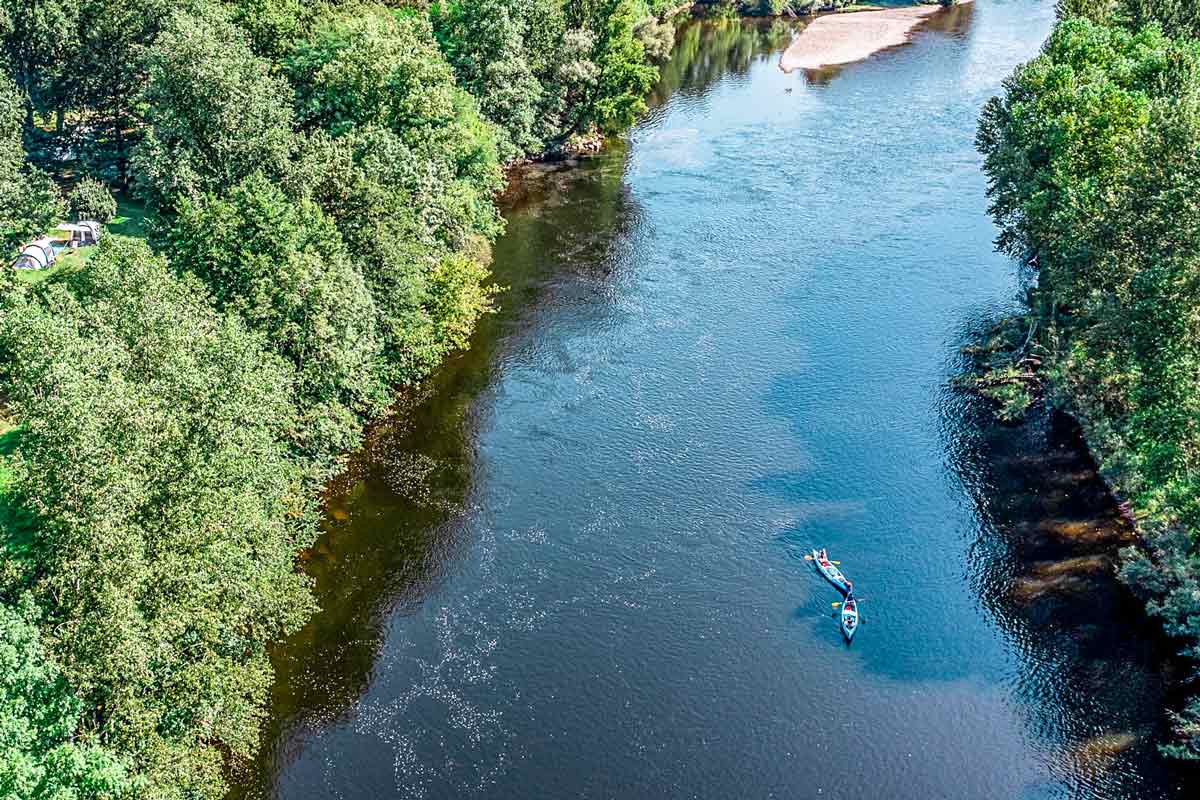 Outdoor activities available on site or nearby
Outdoor activities available on site or nearby
If you like to walk, twice a week the leader offers you to accompany him for a walk to discover the landscape, unusual places, not far from the campsite. The courses are at beginner level. In order to limit the number of cars, travel to the starting point will be by carpooling.
Ask us !! We will show you dozens of signposted and marked routes.
Canoeing in Vayrac
If you like canoeing, a paying service will be offered by our partner from the campsite, one requirement is to be able to swim and be at least 7 years old. It offers a one and a half hour canoe or kayak descent accessible to the whole family because of its easy level. After an initiation, you will leave in freedom to discover wild and natural landscapes. The return to the campsite will be by a small bus.
This short discovery trip will make you want to go on a longer descent, so you can go to the many bases on the river and book a 3 hour descent for example. By leaving in the morning you will have time to paddle, swim, picnic, have a little nap on the pebble islands, make ricochets and arrive at the base in the middle of the afternoon for the return trip. (Pay attention to the timetable, time flies…).
Sensational activities in Vayrac
If you are looking for a adrenaline boost, sports activity providers will offer you caving, climbing, canyoning, paragliding, all-terrain electric scooter.
If you are looking for a more Zen-like activity, you can go horseback riding, golfing within 20 minutes.
If you wish to cycle or hike at your own pace, we will give you the necessary documentation to prepare your route.
Discover our activities at the water's edge and our animations